Like all of you, we are starting to lose track of how many days we have been social distancing, isolating, quarantining, or whatever else you're doing to stay at home. With the long weekend approaching, you may have started to run out of ideas to keep yourself and your family from going stir crazy. Whether you are social distancing alone or with your family, we have enough ideas to make it the best Easter Weekend yet! Keep reading for some inspiration this holiday:
Things To-Do Alone
1. Host a "HouseParty"
Probably not the type of house party you're thinking of… Instead, download the Houseparty App and play with friends or family. It's a ton of fun and you can invite up to 8 people to play with at one time. There are a variety of games to keep your group entertained such as; Heads Up, Trivia, Chips and Guac, and Quick Draw!
2. Try a New BBQ Recipe
The warm weather is starting to arrive which means BBQ season is here! Pull out your grill or smoker and try one of these delicious Easter BBQ recipes from The Spruce Eats. Please be extra careful with hand sanitizer on around the BBQ, that stuff can be flammable! See our #WorkSafeWednesday post on Facebook to learn more.
3. Easter Gift Swap
You'll need at least one person to organize this for your group of friends or family. That individual will then create a mail chain so everyone is both giving a gift and receiving one. Then the leader gives all the participants the mailing address they'll need to ship to. Your group can set gift rules such as; gifts under $10, Easter-themed gifts, or DIY-with-items-around-the-house gifts.
4. Watch an Epic Movie Series in Order
This isn't Easter related at all, but any excuse to watch the Avengers series in order is alright by us. What's a movie marathon without popcorn? Throw in some mini eggs and voilà, Easter-themed!
5. Send a Digital "Easter Card"
Since it's a holiday after all, why not create a funny or thoughtful video of yourself to send to family and friends. Everyone is missing your face anyways! So a video of you is almost as good, if not better (haha!), than seeing the real you.
6. Sunday Fun-day Cocktails
Nothing says "Sunday Fun-day" more than day drinking (in moderation of course…)! Try out some of these festive Easter-themed cocktails while getting your brunch on!
Don't want to go out to grab missing ingredients? Go to MakeMeACocktail.com , check off all the items you already have in your house, and they'll generate cocktail recipes for you! #quarantinehack
Things To-Do With Family
7. Community Egg Hunt
Families everywhere are creating Easter eggs for this weekend and "hiding" them in their windows. Take your family for a stroll around the neighborhood and see how many Easter eggs you can spot. (Remember to break off into smaller groups if you have a large family, and keep to the CDC rules – no groups larger than 5 or you'll get one of those huge fines!)
8. Video Chat with Loved Ones
The holidays are all about spending time with your loved ones. Even though we all can't physically be together this weekend, video chatting is a great way to stay connected! There are a bunch of different apps you can use like Zoom, Face Time, Facebook Messenger, etc.
9. Chalk It Up
Lots of people are hitting the streets with chalk while social distancing – from kind messages neighbors can read while walking by, to games like Hopscotch. Not only is this a great way to kill a couple of hours one afternoon, but you can be as creative as you like with it.
If you're building a hopscotch you can use Easter-themed colors, change up the actions for each square, etc. Don't own any chalk? There are plenty of other ways to build a hopscotch indoors using painters' tape, cardboard, and more.
10. Virtual Easter Mass
Check with your church to see if they will be streaming a virtual mass for Easter Sunday. If they aren't able to, a quick google search will provide you with plenty of virtual resources as well.
11. Family Bake-Off
Get those competitive juices flowing and challenge your family members to a bake-off! The best part is the food can be whatever you're in the mood for! If you want some easy Easter recipes, Good Housekeeping has it all!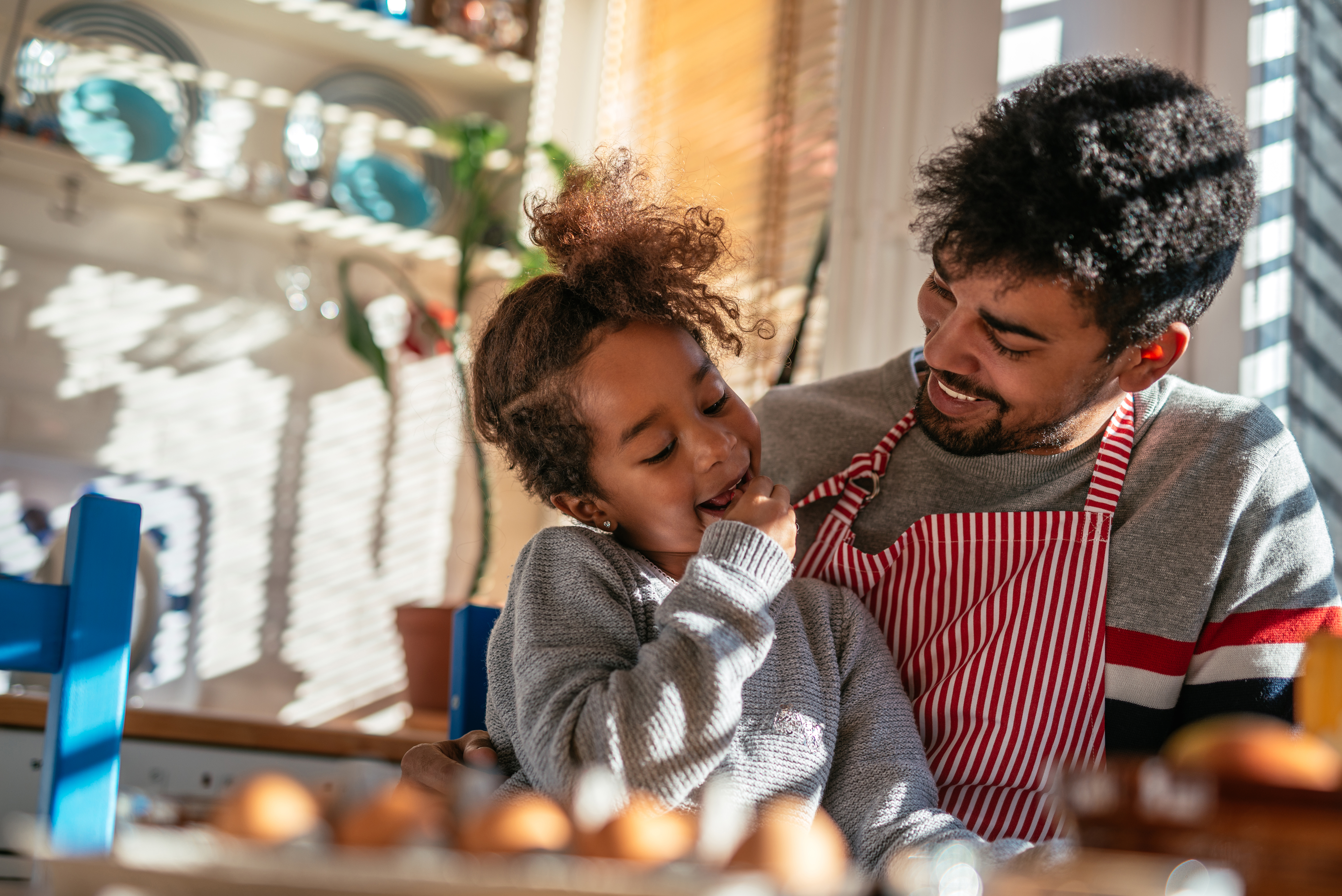 12. Bunny Hide and Seek
This is a great game to keep your kiddos occupied while you're getting dinner together or just wanting some relaxation time. If you have a stuffed bunny, great! If not, you can also play with an egg, or anything else you can find around the house. It's a simple game of hide and seek, but instead of YOU being crammed into a small space, you hide the bunny instead!